Fall

2022 CanSkate Registration Is Now Open!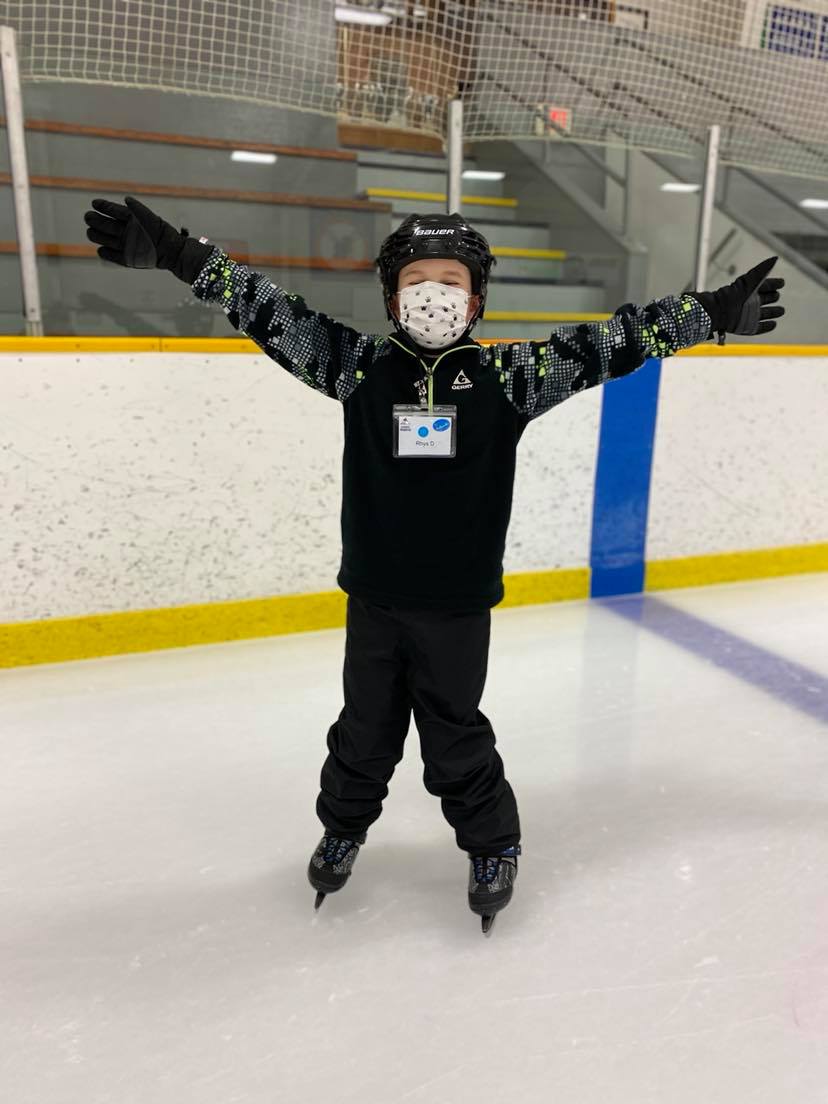 Cloverdale Skating Club CanSkate Program
Providing a safe and supportive environment for children of all ages and abilities to learn how to skate!
We are excited to be offering a new 40 minute fun and interactive CanSkate!
The CanSkate program is geared to beginners of all ages. Whether you are looking to improve basic skating skills for figure skating, hockey, ringette or speed skating, or wish to skate for recreation, fitness or fun, CanSkate will get you there.
Conducted in a fun, friendly environment, the CanSkate program showcases a comprehensive series of balance, control and agility skills, using a nationally-tested and proven curriculum that supports skater success in developing stronger basic skills on the ice.
Fall programs will be running out of the Cloverdale Arena starting the week of September 12th. CanSkate is available on the following days:
Monday- 5:05-5:45pm
Tuesday- 5:35-6:15pm
Saturday- 11:05-11:45am
Pre-CanSkate

- For skaters aged 3-5 who have never skated or are unable to get up or skate unassisted. Skaters may be moved into the CanSkate classes if their skill level is too advanced for Pre-CanSkate.
Monday- 5:10-5:40pm
Saturday- 11:10-11:40am
CanSkate for Teens- For skaters aged 12-18.
Saturday- 10:15-11:00am
We can't wait to have you join our skating family!
Please note that all skaters are required to have their own skates and CSA approved helmet. No bike helmets will be permitted on the ice. Skate rentals are not available. Skaters must be at least 3 years of age to register.
If you have any questions please reach out to csclubdirector@gmail.com
Did you know
that the figure skaters helping on CanSkate sessions are trained

Program Assistants

? These

volunteers

are some of our senior club skaters and work with our CanSkaters to make sure your child has the best experience on the ice as possible! Thank you volunteers!